Luxury awaits at the heart of Queenstown Trail network with Gibbston Valley™ Lodge & Spa
---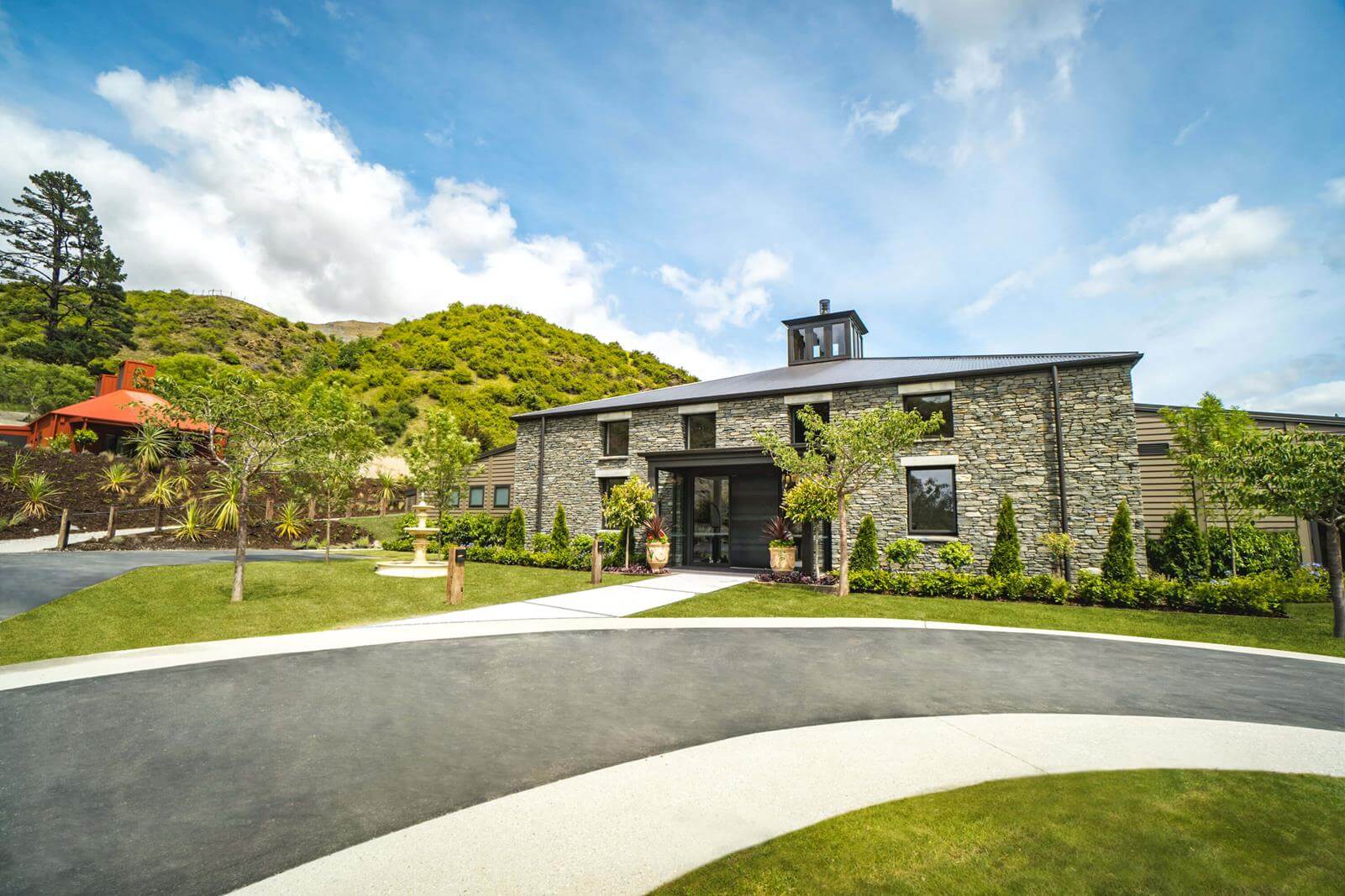 A new destination has taken bike exploration of New Zealand's prestigious wine growing region up a notch.
Opening its doors this month, Gibbston Valley Lodge & Spa offers twenty-four boutique villas, a landmark lodge for dining and intimate wine experiences, and a private spa, giving trail riders a five-star layover on their journey.
Gibbston Valley Lodge & Spa has 130km of off-road biking trails at its doorstep – with the Gibbston River Trail section of the Queenstown Trail, one of 'The Great Rides', passing right past the property – and is set to become the beating heart of Central Otago's burgeoning map of cycling trails.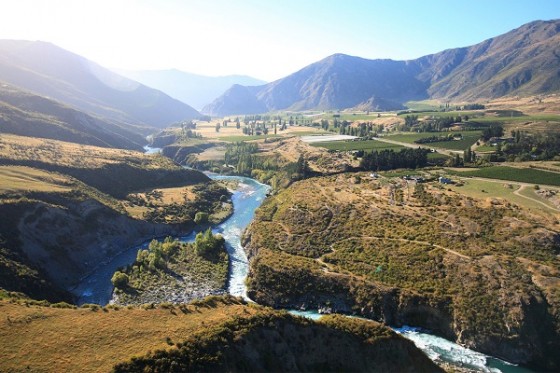 News of the launch of the on-trail accommodation is being welcomed by Queenstown Trails Trust CEO Mark Williams.
"Central Otago's network of off-road biking trails is steadily expanding, including the developing linkage between Clyde and Cromwell and future trails planned to connect Bannockburn and Gibbston, which will effectively link The Queenstown Trail with Central Otago's iconic Rail Trail."
"With Gibbston Valley at the very heart of this network, it's exciting to have the Lodge & Spa open - adding a dimension of luxury for riders like we've never seen before".
Guests can arrive at Gibbston Valley Lodge & Spa knowing their every whim and need will be taken care of. Relax with a glass of wine or soak away any aches and pains from the day's ride, before indulging in a perfectly paired food and wine experience in the Lodge. Then retreat to one of the sumptuously comfortable villas for a night of uninterrupted rest and relaxation before embarking on the next day's adventure.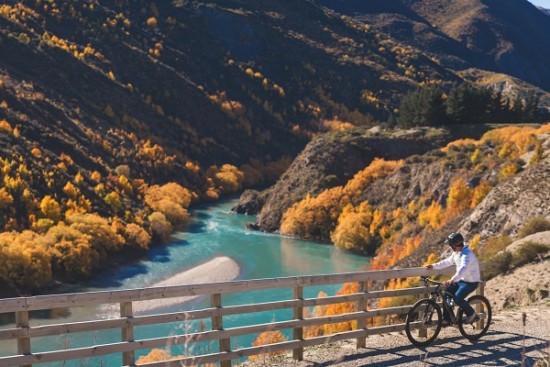 If it isn't taking part in one of The Great Rides – a two-day or four-day cycling expedition throughout Queenstown, Arrowtown and Gibbston Valley – then it's the gentle pedal and relaxed pace that attracts so many riders of all skill level to Gibbston Valley.
Ride a return loop from the Lodge & Spa to five neighbouring vineyards on a river trail that showcases the best of Queenstown wine country – or take one of the Lodge's complimentary shuttles into Arrowtown for a one-way 16km trail ride back to Gibbston Valley Lodge & Spa, passing over the historic Kawarau Suspension Bridge, through Kawarau Gorge and into the 'Valley of the Vines' for the ultimate wine region day trip.
Gibbston Valley Lodge & Spa's Bike Centre has 35 bikes available for guests to hire and a range to suit all levels of riding abilities, including e-bikes and hardtail bikes. With an onsite repair shop and bike mechanic the Lodge is fully equipped to provide servicing and trouble shoot any flat tyres along the way. Guests of the Gibbston Valley Lodge & Spa are offered free hardtail bike rental during their stay.
"Encouraging guests of the Winery to explore our region by bicycle has always been a core endeavour of ours with the onsite Bike Centre, but with the new Lodge & Spa premises we can offer an incredibly luxurious level of respite to their journey." – Greg Hunt, CEO Gibbston Valley Lodge & Spa
Luxury experience packages are available to book now at Gibbston Valley Lodge & Spa including Ride the Vines. For further information and bookings go to www.gibbstonvalleylodgeandspa.com/.